How to Add Value to Your Real Estate Before Selling?
Now that the property market is heating up on the Gold Coast, many put their homes on the market. Gold Coast gated community offers prime real estate in an idyllic setting, so buyers want to get a property in the said place.
If you're one of those sellers, it's important to ensure that your home is as attractive as possible to buyers. So, read on if you're interested in boosting your home's value!
8 Tips to Make Your Real Estate More Desirable to Buyers
If you're thinking of selling your home, you can do several things to add value to your property. From making small updates to undertaking a major renovation, there are some ways to increase the final sale price of your home.
Here are a few ideas to start:
1. Update the kitchen
As any real estate agent knows, the kitchen is one of the most important rooms in the house when it comes to selling. A dated kitchen can turn off a potential buyer and make it difficult to sell your home at a good price.
You can do simple things to give it a fresh, modern look.
Paint the walls. A fresh coat of paint can freshen up any place, and the kitchen is no exception. Choose a light and airy colour scheme that will make the space feel open and inviting.
Update the fixtures. In addition to the paint job, you need to replace any old faucets, light fixtures, or hardware with new, modern pieces.
Add storage. Most people can never have enough storage, and this is especially true in the kitchen. Add extra shelves or cabinets to help keep the space organised and clutter-free.
Let in the light. Natural light always makes a space feel welcoming. If your kitchen has no windows, consider installing a skylight or solar tube to brighten things up.
So, if you're thinking about selling, don't forget to give your kitchen some attention first. Remember, a new kitchen can add tens of thousands of dollars to the value of your home.
2. Bathroom Upgrades
Like the kitchen, bathrooms are another important selling point for prospective buyers.
If your bathroom could use a facelift, consider painting and tiling. Other than that, you need to remember these two important things:
Focus on functionality. Buyers will look for a space that is easy to navigate and has all the amenities they need.
Bring in some plants. The right agent knows that plants can add beauty and function to any space, including the bathroom. Choose low-maintenance options that can thrive in high humidity environments.
3. Landscaping
If you're like others, your home is your biggest investment. The potential buyer's first impression starts with your property's curb appeal.
Here are ways to spruce up your landscaping:
Add colour. Whether you plant flowers, shrubs, or trees, adding a splash of colour will give your yard an instant makeover.
Create texture. This can be done by using plants with different leaf shapes or adding elements like stone or mulch.
Add lighting fixtures. Proper lighting can be a difference in the overall look of your landscape. Adding solar lights along your walkway or accent lights in key areas will help to show off your landscape.
Prune and trim. Take time to prune overgrown plants and trim any bushes or trees starting to creep on your lawn or walkway.
Keep it clean. As a real estate agent knows, remember to keep your landscape clean and free of debris. This means regularly raking up leaves, removing dead plants, and picking up any stray sticks or stones.
These little details are helpful when potential buyers pull up at your house.
4. Flooring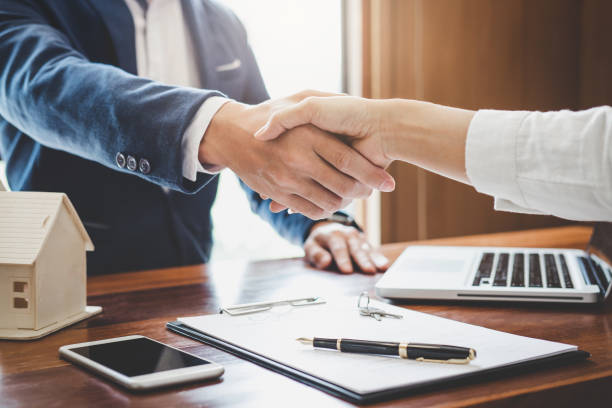 Another area that can make a big impact is the floor coverings.
If you have an old, worn-out carpet or linoleum, consider replacing it with new floorings such as hardwood or tile. This will give your home a look and feel that buyers will love.
5. Stage the Rooms
Once you've made all repairs and updates, it's time to start staging your home for potential buyers. This means decluttering each room and arranging their own furniture to make the space look larger.
You may even hire a professional interior designer to help you get the most out of each room.
6. Make Your Home More Energy-efficient
Homebuyers are increasingly interested in energy-efficient features nowadays. Simple upgrades like replacing old light bulbs with LEDs or installing a programmable thermostat can make a big difference.
7. Create Additional Living Space
If it is on the smaller side, consider creating additional living space that potential buyers will find appealing.
Finish an attic or basement to create extra bedrooms, offices, or playrooms. You could also build an outdoor deck or patio for extra entertaining space.
8. Take Good Photos
In today's digital world, people often start their home search online. That's why it's so vital to have good photos of your property on listing sites.
Make sure to partner with someone who knows how to take flattering shots that will make your home look its best.
Wrap Up
Now that you know how to add value to your real estate before selling, it's time to start. Remember, the more work you do, the smoother the sale will go.
Start by assessing your home. Then put in the effort and watch your property value increase.