Open Letter to Murray McCully: Invitation to support international law regarding Israel's trading practices
30 April 2012
Dear Mr McCully,
The fifth-biggest UK food retailer and biggest Co-operative Group in Europe has ceased trading with suppliers that are linked to Israeli settlements. The Co-op's decision will immediately hit four suppliers, Agrexco, Arava Export Growers, Adafresh and Mehadrin, Israel's largest agricultural export company. The reason for the Society's action is that Mehadrin sells its produce from illegal settlements, including Beqa'ot in the Occupied Jordan Valley. Furthermore, grapes and dates packaged in the settlement are illegally labelled 'Produce of Israel'. In addition, Mehadrin's role in providing water to settlement farms (illegal under international law) and its relationship with the Israeli state water company, Mekorot, makes the company complicit in Israel's ethnically discriminatory allocation of water. This discrimination inflicts much hardship on the Palestinian people.
In your statement supporting Israel's application for admission to the Organisation for Economic Co-operation and Development (OECD) you claimed that it was important to the process of what you called "dialogue" with the Zionist state. The Palestine Human Rights Campaign (PHRC) would like to offer you the opportunity to demonstrate how such dialogue has so far succeeded in persuading Israel to adhere to the norms of civilised trading, OECD rules and international law. In other words, are you able to show that Israel's admission to the OECD has in anyway modified its behaviour?
An International Women's Peace Service (IWPS) base in Deir Istiya has informed us that the West Bank village recently received notice from the Israeli Army that it will be uprooting 1400 village trees on May 1. IWPS has drafted an online petition concerning this that is addressed to the Israeli PM and the Israeli Ministries of Defence and the Environment. Uprooting trees is one of the many strategies the Israeli government uses in its attempts to suppress the spirit of Palestinians trying to continue to live in their homeland. Is there any reason why the New Zealand Government should not also bring pressure to bear on the Israeli government to observe international standards of decency?
We ask you to state (with your reasons) whether or not you agree or disagree with the following statement:
The Israeli government's vindictive and unnecessary acts of economic and agricultural sabotage in belligerently occupied territories are crimes against humanity. They demonstrate clearly the Zionist state's present unsuitability for membership of the OECD. Such acts are certain to strengthen support for the international Boycott, Divestment and Sanctions (BDS) movement and it would be in Israel's own best interests to reform its behaviour. There is never any excuse for failing to abide by the provisions of the Fourth Geneva Convention.
Visitors to our website, both at home and internationally, will be very interested to read your response to this Open Letter.
Yours sincerely
Leslie Bravery,
Palestine Human Rights Campaign, Aotearoa/New Zealand www.palestine.org
Dershowitz is correct – CNN and The New York Times are not the problem. As Dershowitz says, "we (the Jews, I guess) can handle that." The real problem, according to Dershowitz is Gilad Atzmon. Unlike the CNN and The NY Times, that can be easily pressured by the lobby, I am indeed fascinated by truth seeking, peace and justice.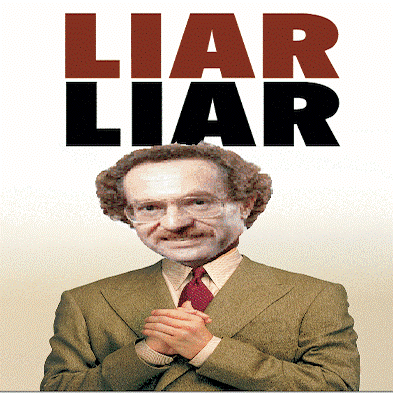 I guess that by the time ethnic cleansing advocate Dershowitz stops lying about my book and its content, he may grasp why leading humanists are siding with me rather than him.
For the time being, we are left with Dershowitz' acknowledgment that I am  Israel's biggest Problem.  I believe that considering myself being a Jazz artist,  this is slightly over the top. However, I guess that this statement alone may sell a few more copies of The Wandering Who.